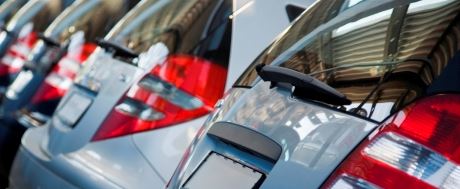 Frazer-Nash provides a spectrum of skills and services to the automotive industry, from structural and fluid analysis to functional safety assessment. Our client portfolio ranges from major multinational vehicle manufacturers to smaller enterprises developing specialist vehicles.

A fresh perspective in automotive engineering
Cost and timescales are two of the major concerns of the automotive industry today. Our flexible and proactive approach helps clients meet urgent skills and resourcing needs. We pool our expertise from other industries to bring best practice and give a fresh perspective to automotive clients. Our tailor-made solutions deliver long-term results that improve quality and efficiency, reducing production costs.
Low emission vehicles
Global pressures on emission reductions and a move to greener technology make the low carbon vehicle (LCV) industry particularly exciting. Our experience in power generation and automotive means we can offer a unique viewpoint that spans the emerging relationships between energy suppliers and the LCV industry. You can find out more in our Low Carbon Vehicles publication.
Our skills and services
Accident investigation studies
Aerodynamics and structural analysis
Crashworthiness assessments
Electrical power modelling
Electronics and control services
Expert witness
Fluid / structure interaction
Functional safety analysis (IEC 61508, ISO 26262)
Health and safety assessment
Ride, handling and stability analysis
Specialist vehicle design support