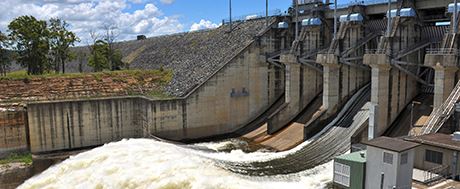 Frazer-Nash brings engineering expertise to the water and waste water industry.  We support new infrastructure projects and the through-life management of existing assets, and apply best practice to projects to optimise safety, cost and availability and ensure operational resilience.
Applying a fresh approach
We work with clients across the entire lifecycle of equipment and infrastructure projects dealing with the challenges of simultaneously optimising safety, cost and availability whilst ensuring that systems and processes are resilient. 
We offer expertise in mechanical design and analysis, electrical design and analysis, supportability engineering, availability, reliability and maintainability, training needs analysis, operational readiness, resilience, safety and environmental management.
Our skills and services
Asset Integrity Management

Audits of existing plant and systems

Availability, Reliability and Maintainability (ARM)

CFD (fluid flow, ventilation, thermal effects)

Corrosion

Cost optimisation

Design substantiation

Environmental Management

Electrical Control and Instrumentation (EC&I)

FEA (structural assessment)

Feasibility and design studies

Independent assurance

Power and distribution system (transformers, drives)

Project management

Purchase specifications

Requirements and Acceptance

Resilience

Safety and Risk

System fault and stability studies

Tender documents

Training Needs Analysis