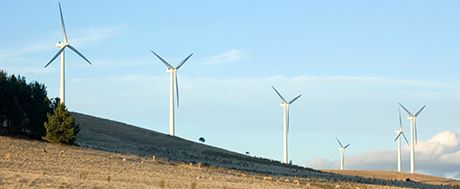 With extensive experience of the sustainable energy market, we provide solutions for projects in the wind, wave, tidal, solar and bio-energy markets. We work with a broad range of stakeholders from technology developers and start-up companies to government institutions, lenders and investors.
Driving forward sustainable energy projects
We deliver cutting-edge solutions to a growing range of sustainable energy projects and have extensive experience in marine and wind farm layout and wake effects.  We provide project lifecycle support from the concept stage and add value to our clients business by addressing both the technical challenges and de-risking investment for investors.
Our skills and services
Asset Integrity Management
Availability, Reliability and Maintainability
Blade flutter
Cable strum
Concept design and optioneering
Design assurance
Electrical connection and generation
Electrical and control design
Electrical system design
Fluid / structure interaction
Independent technical assessments
Loads prediction
Noise and vibration
Optimisation of arrays for cost / yield
Project engineering
Project management
Safety and Risk
Site selection
Structural design and assessment
Subsea noise
Supportability
System performance and survivability
Technical Due Diligence
Wake modelling