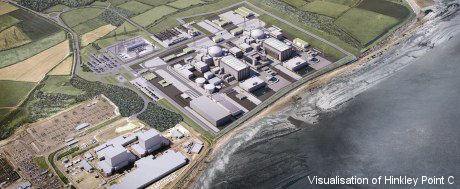 Having worked with clients across the nuclear industry for over three decades, Frazer-Nash is well placed to support nuclear New Build. We help clients meet the strict safety regulations required for nuclear facility licensing and operation.
Ensuring success for new build clients
Our experience ensures we bring best practice to the nuclear industry through our comprehensive technical capability. Experts in Safety Case development, our SQEPs work closely with new build clients helping them comply with Government regulations. We apply this expertise throughout the life of the nuclear facility ensuring clients meet and maintain the objectives for successful nuclear plant operation and plant life extension. We also adapt Safety Cases from other nuclear regulatory bodies to meet national standards.
Our skills and services
Principles and acceptance criteria development
Safety Case management, authorship and verification
Independent Nuclear Safety Assessment - INSA, IPR, ITA, ISA
Regulatory interface management
Training and implementation
Hazard identification - HAZAN, HAZOP, SWIFT, FMECA
Deterministic safety assessment
Probabilistic safety assessment
ALARP assessment
Consequence analysis
Structural analysis
Thermal analysis
Design substantiation
EC&I
Image courtesy of EDF Energy