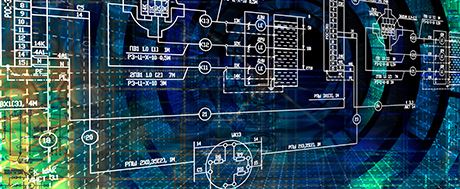 Critical systems are found in many different applications, where failure of engineering solutions can have serious effects on the operators, the general public or the natural environment. A wide range of critical systems can be found in nuclear power, aerospace and marine  sectors. Applications within these sectors need to have the highest standards of quality assurance and security, to protect associated assets.
We can offer you:
Advice on selecting a hardware platform for your application
Software solutions that are optimised for the target hardware platform
Control system specification, design and implementation
Near and true real-time applications
Detailed and robust quality assurance
Our engineering teams deliver trusted solutions within the most challenging environments.  We have produced control systems using real-time computing software solutions and a selection of standard hardware components, and have delivered these solutions for nuclear, aerospace and marine market sectors. Our offering covers the full life cycle: from providing guidance on the specification of control system requirements, to producing detailed simulations of prototype designs and delivering complete software solutions to drive production hardware. Our engineers are expert in using industry standard tools, such as MATLAB Simulink, LabVIEW and embedded C programming.
We also maintain and design software applications for use within secure environments. All our development work follows high standards of software testing and validation, to ensure that software is stable under general operating system requirements.