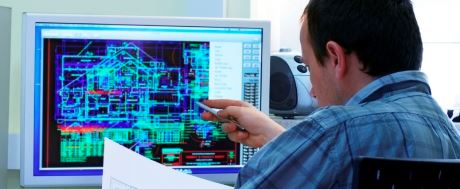 Frazer-Nash has over three decades of experience in supporting complex systems design and specification for key engineering projects. Bringing our expertise to many specialist industries, we design prototypes and help improve existing designs. We are experts in one-off design development for wide-ranging projects.

Advanced engineering design
Our design engineers apply cutting-edge technical analysis to solve small and large scale real-world problems using a diverse range modelling tools, and are fully conversant in CAD systems. Working autonomously, or integrating ourselves into our clients' teams, we work to develop a broad range of design and structural design solutions making clients' projects a success. We support clients in product redesign and prototype development.
Our skills and services
Concept design and innovation
Mechanical system design
Thermal management design
Structural design and analysis
Process optimisation
Fluid / structure interaction
EC&I